Notorious B.I.G facts: 26 things you didn't know about Biggie Smalls
Apr 21, 2022 by roseslives

1. Did Biggie have kids?
Biggie Smalls fathered two children before his untimely death in 1997 - daughter T'yanna, born August 8, 1993, and son Christopher George Latore "C. J." Wallace Jr., born October 29, 1996. T'yanna's mother is Biggie's ex Jan Jackson, while C. J.'s mother is Biggie's ex-wife Faith Evans. Credit: Netflix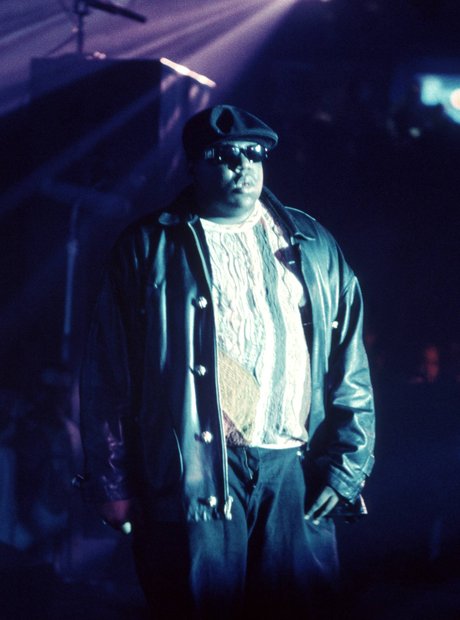 2. What year did Biggie die?
Biggie was murdered in a drive-by shooting on March 9, 1997, while visiting Los Angeles. The rapper had just left an after-party for the 11th Annual Soul Train Awards when he was shot four times while sitting in the front passenger seat of one of his entourage's cars. He was rushed to Cedars-Sinai Medical Center but was pronounced dead at 1:15 a.m. He was 24 years old. Credit: Getty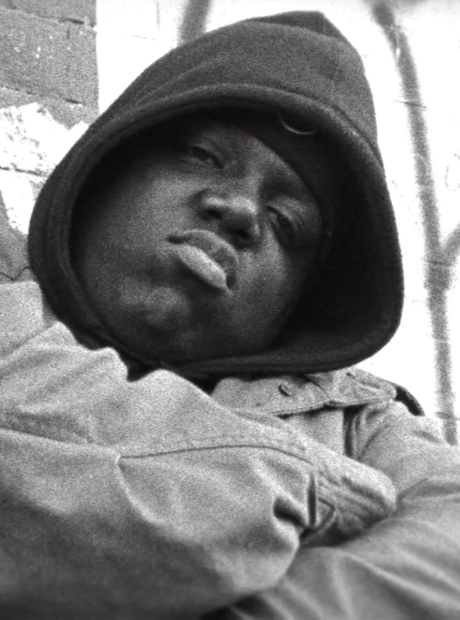 3. Are Biggie Smalls and The Notorious B.I.G. the same person?
Yes! Biggie Smalls has been known by a few stage names over the years. While his birth name was Christopher Wallace, the rapper professionally went by the Notorious B.I.G., Biggie Smalls, or simply Biggie. Credit: Netflix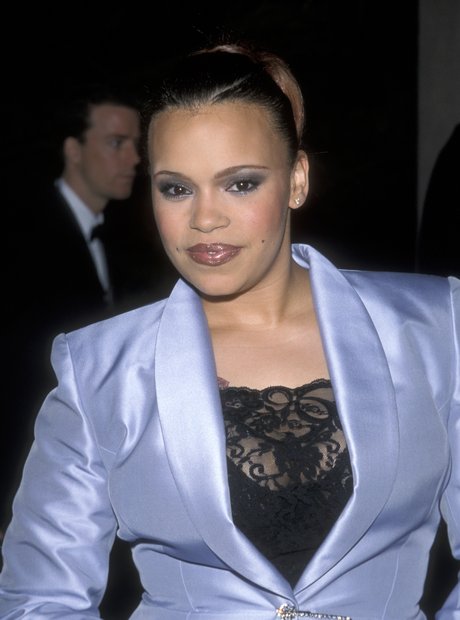 4. Did Biggie Smalls have a wife?
Biggie married singer Faith Evans, his first and only wife, in August 1994. They had only known each other for eight days after meeting at a Bad Boy photoshoot. They welcomed their son, Christopher "C.J." Wallace Jr., in October 1996. However, their marriage was tainted by rumours of Biggie's alleged extramarital affairs, including his romance with rapper Lil' Kim. Credit: Getty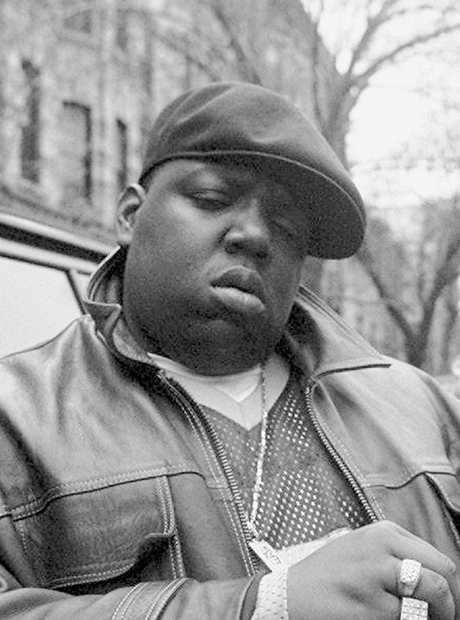 5. Where was Biggie Smalls from?
Biggie was born and raised in Brooklyn, New York City. He was raised by his mother, Voletta Wallace, after his father left when he was two-years-old. Biggie grew up at 226 St. James Place in Brooklyn's Clinton Hill, near the border with Bedford-Stuyvesant. Picture: Getty
6. Did Biggie date Lil' Kim?
Biggie and Kim met when they were teenagers growing up in New York City, and he played a huge role in her personal life and musical career. Kim was part of the Junior M.A.F.I.A., the Brooklyn-based group assembled by Biggie, and Biggie ghost-wrote a lot of Kim's future material. The pair became involved in an infamous love triangle with Biggie's wife, Faith Evans. Credit: Getty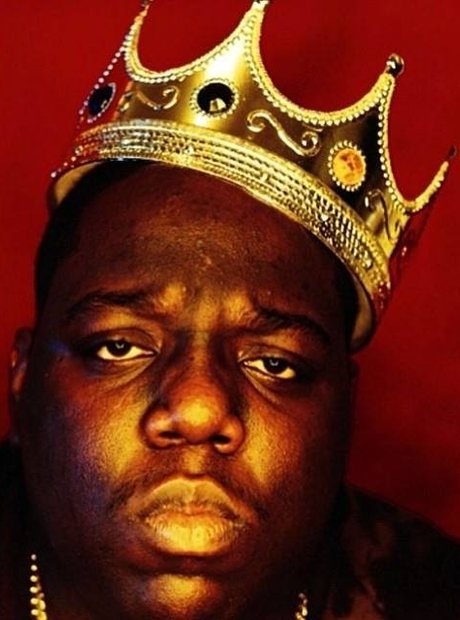 7. The reason why Biggie Smalls became The Notorious B.I.G.
The name Biggie Smalls came from a 1975 movie called 'Let's Do It Again,' in it Biggie Smalls, played by Calvin Lockhart, was the leader of a gang. It wasn't long before Lockhart sued, and Biggie was forced to change his official name to Notorious B.I.G.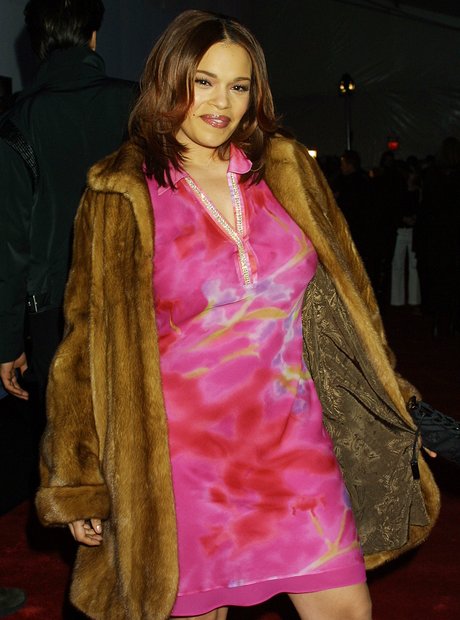 8. Biggie married Faith Evans after knowing her for eight days.
In an interview with Vibe magazine Biggie said; "I married her after knowing her eight days and I was happy. That was my baby. At the same time, with us being so spontaneous, we did it backwards. Maybe she won't admit it, but I will. We should have got to know each other and then got married. The relationship kind of dissolved, but we're still going to be friends." Picture: Getty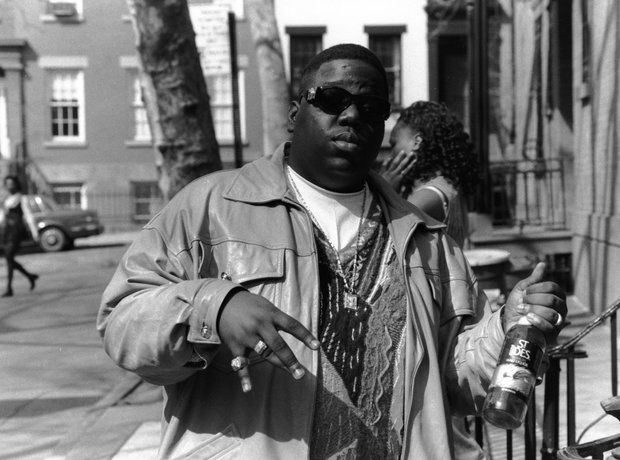 9. Notorious B.I.G was not supposed to be in the LA on the night of his death.
Biggie was suppose to be on a plane to London on the night he died, but instead went to a party in LA to celebrate finishing his second album 'Life After Death.' Diddy recalls; "That morning I got a call from Biggie. ... He was supposed to go to London. He called me and said, 'I'm not going to London'." Diddy continued: "The call just plays over and over in my head… What if he would have just got on the plane?"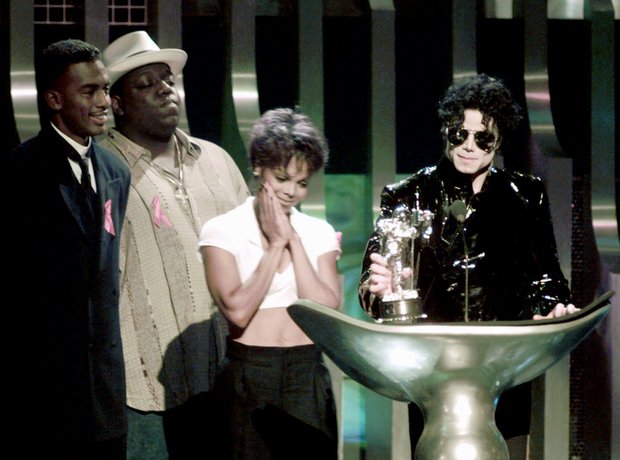 10. Biggie is one of the few hip-hop artist to ever record with Michael Jackson.
Not only did he collaborate with the King of Pop once, but twice. The first came in 1995; joining MJ on the track 'This Time Around'. Six years later Michael Jackson released his tenth studio album 'Invincible' which featured a verse from B.I.G. Picture: Getty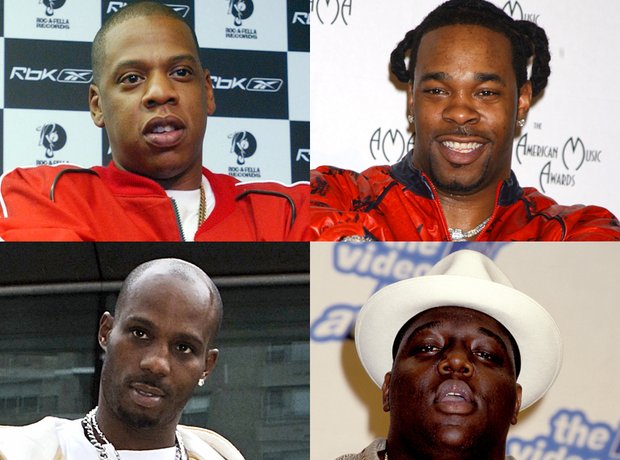 11. Biggie had some pretty famous school-mates.
Biggie went to George Westinghouse Information Technology School in downtown Harlem, the same school that Busta Rhymes, DMX and Jay Z.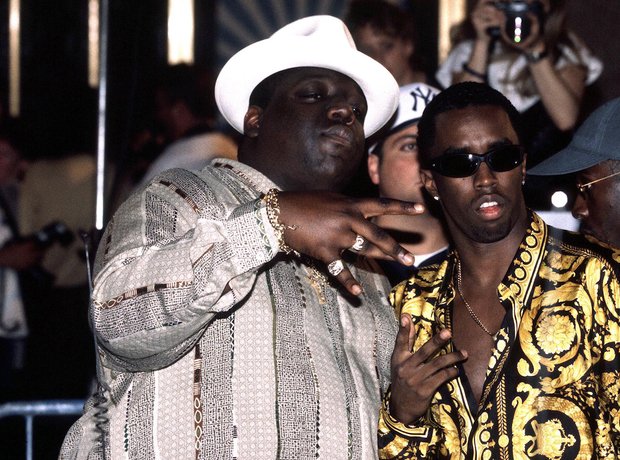 12. Puff gave The Notorious B.I.G approximately £25,000 as an advance for signing with Bad Boy.
Voletta Wallace (Biggie's mum) touched on this in her book Biggie, which was published eight years after Biggie's death. In the book, she writes, "The truth is, Christopher accepted the illusion of a friend and mentor for about $25,000. That's the amount Puffy lured my son with... It was enough money to make my son believe that Puffy was ready to do anything for him." Picture: rex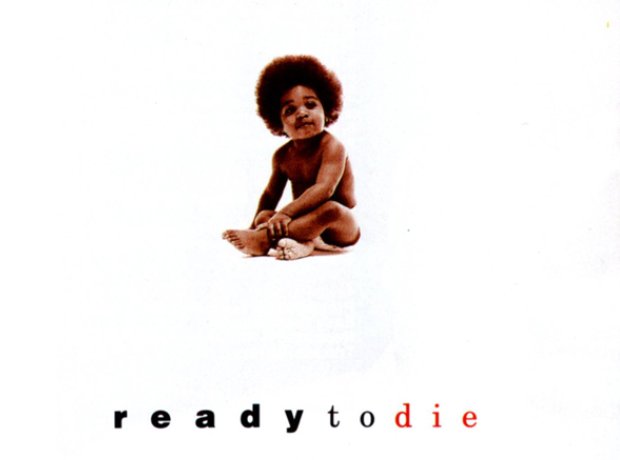 13. It is NOT Notorious B.I.G on the cover of 'Ready To Die.'
The baby is now a 20-year-old basketball player called Keithroy Yearwood living in the US. What did he make for appearing on the album that would go down in history and be regarded as one of the best albums ever to be made in hip-hop? $150.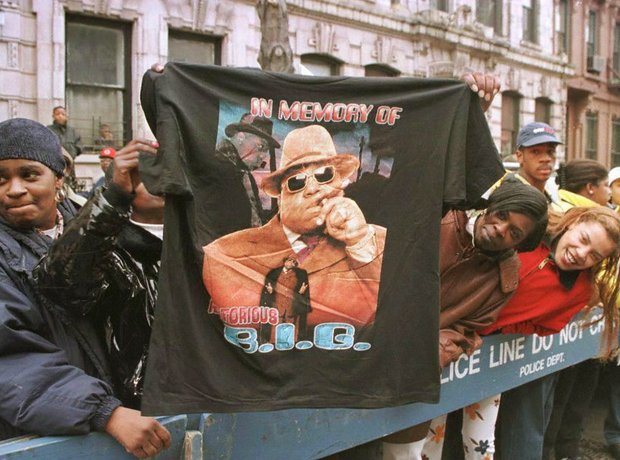 14. Sean Combs made a touching eulogy at Biggie's funeral.
Close friend Puff Daddy read a eulogy at Biggie's funeral, in it he said; "Big made me feel like I could conquer the world. Everyday I wake up and pray that it's all just a horrible dream. But it's not. Big's gone." Picture: Getty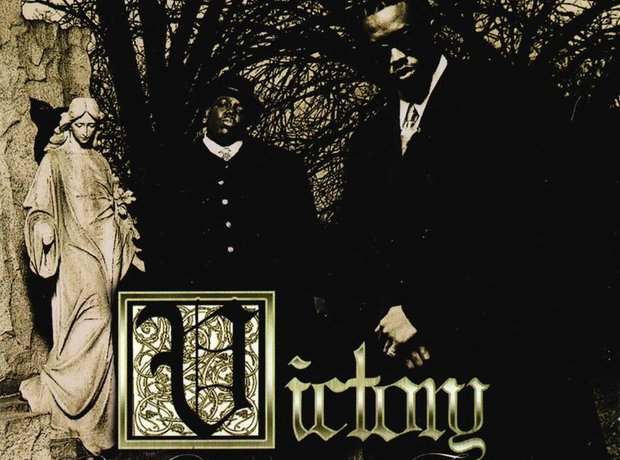 15. The last song Biggie ever recorded was 'Victory'.
The track, recorded for Puff Daddy's debut studio album 'No Way Out' in 1997, was recorded on 8th March, one day before Biggie was killed.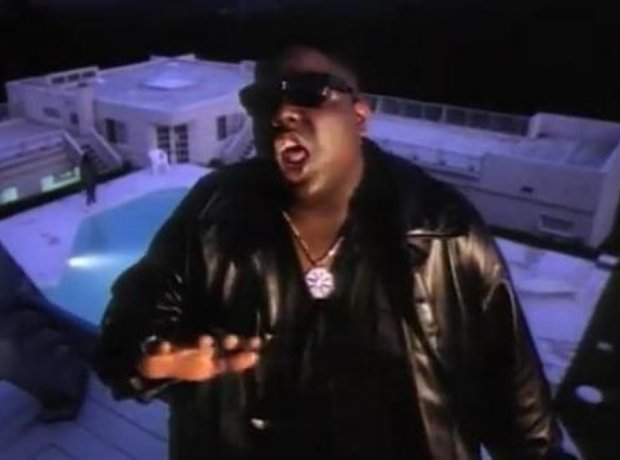 16. The meaning behind the 'Juicy' Lyric; 'To all the teachers that told me I'd never amount to nothing'
Biggie's teacher told him that he would likely be a garbage collector when he was older, his mum recalls Biggie telling the story of how he did some research and got back to the teacher the next day, saying; "A teacher makes a starting salary of $22,500. A garbage collector starts at $29,000…You said some of us inside here are gonna be garbage collectors. But we're gonna be making more money than you, so that's cool."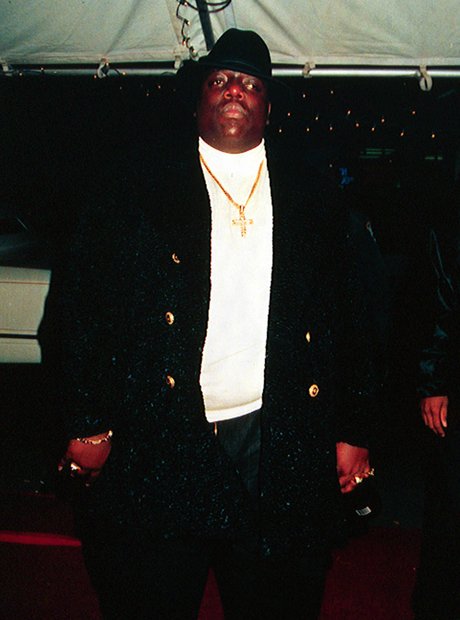 17. Biggie was arrested seven times in all.
The first arrest was in 1989 for carrying a loaded, unregistered firearm. Other arrests were for selling drugs, robbery and assaulting two autograph seekers. The longest Biggie spent in jail was nine months. Picture: PA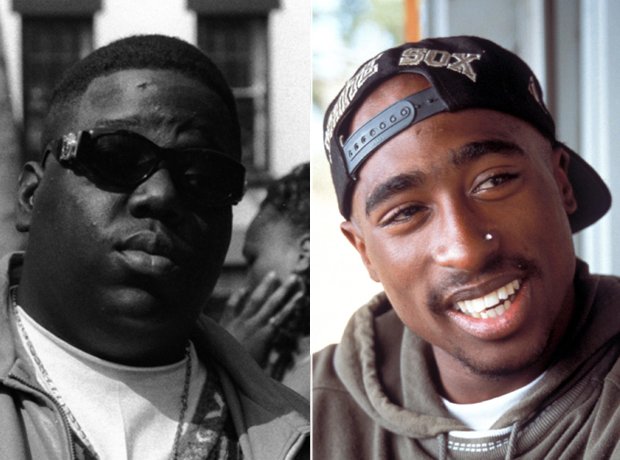 18. Tupac bought Biggie his first Rolex watch.
They were known for being arch enemies, but before that was the case Tupac and Biggie were really good friends. So much so, that Tupac bought Biggie his very first Rolex watch.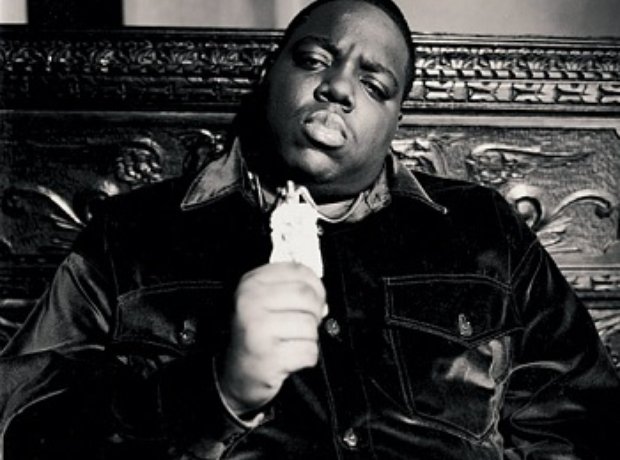 19. Biggie's vital statistics were 6'1 tall, 395 lbs.
At the time of his death at least, as it is the weight on the coronor's report.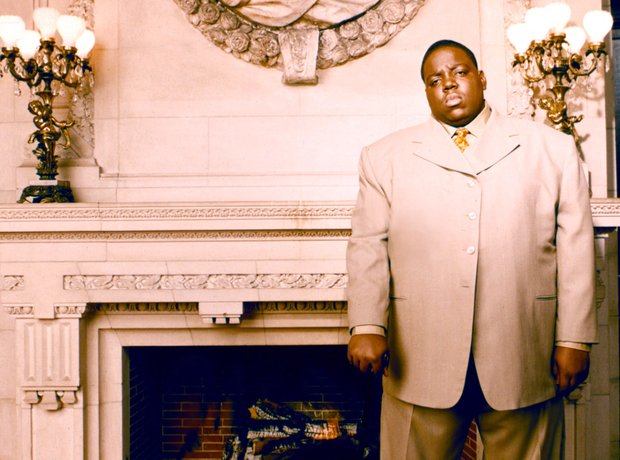 20. Biggie had to use a cane for the last few months of his life.
After breaking his left leg in a car accident Biggie was first in a wheelchair and then had to walk around with a cane. Picture: Rex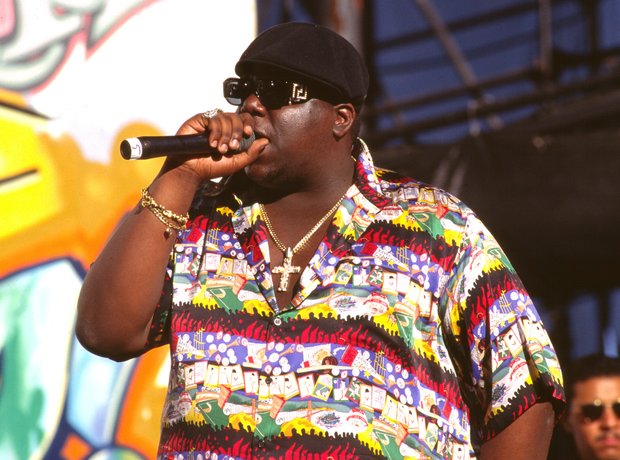 21. Notorious B.I.G ghostwrote songs for Lil' Kim.
A YouTube clip exists in which you can hear Biggie rapping Lil' Kim's song 'Queen B***h.' As a ghostwriter for Lil's Kim, he made a 'reference track' to show Lil' Kim how to flow over the track.. Picture: Getty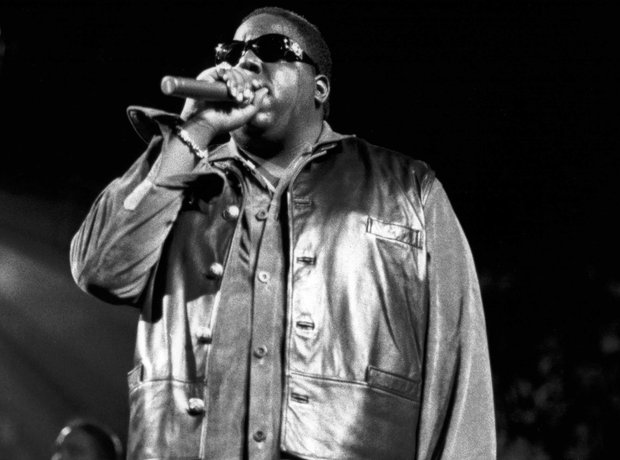 22. Biggie started out as M.C Quest.
Before he was Biggie Smalls or The Norotiours B.I.G, Biggie, real name Christopher Wallace, started his rapping career under the name of 'M.C Quest.'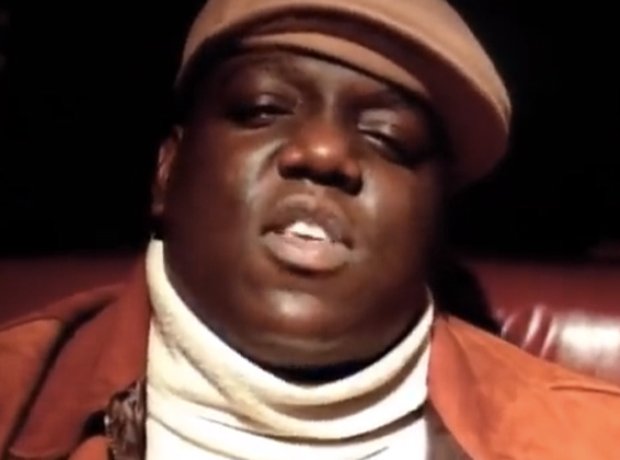 23. Biggie and Diddy have identical tattoos.
Many have documented that after Biggie got Psalm 27, which reads "The Lord is my light and my salvation; whom shall I fear?..." tattooed on the inside of his forearm, Sean Combs (Puffy as he was then known) got an identical tattoo done in exactly the same place on his arm.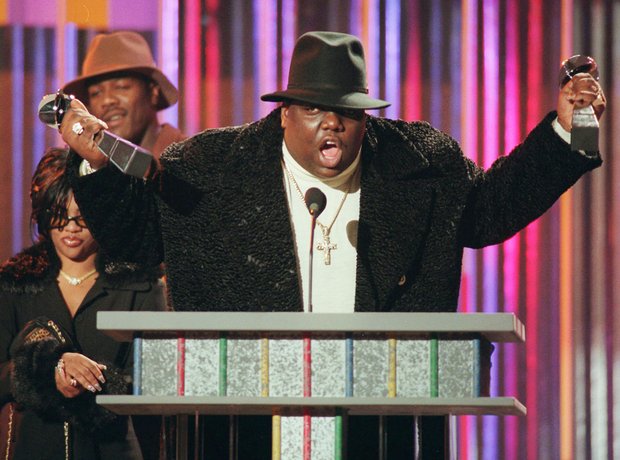 24. Biggie was scheduled to star in movie alongside Robert DeNiro before his death.
Biggie had some previous acting experience in hit comedy show 'Martin' and police drama 'New York Undercover,' and he was scheduled to appear in a film alongside DeNiro where he would play a drug Lord. Unfortunately, the time never came.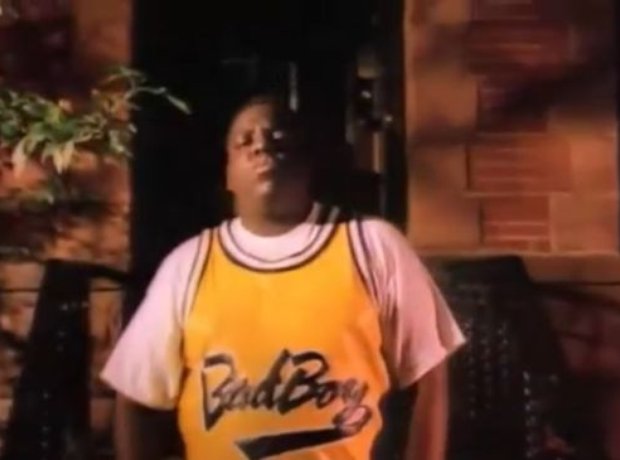 25. Biggie was nicknamed Chrissy-Pooh by his mum.
Biggie – real name Christopher – was given his name after the Winnie The Pooh character. His mum Voletta Wallace confirmed she called her Chrissy-Pooh when he was a kid as a nickname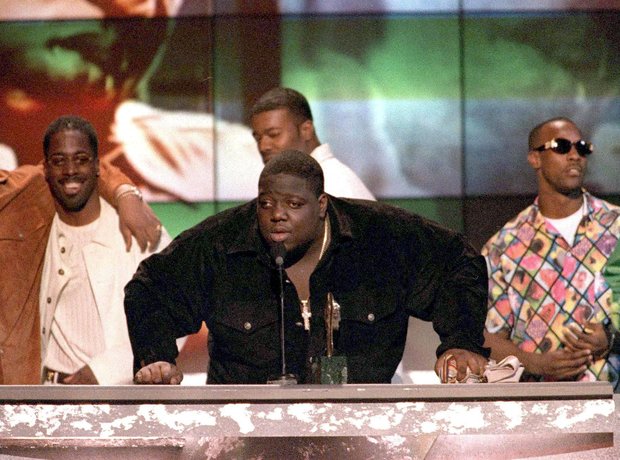 26. As his funeral ended, the instrumental of 'Miss U' was played.
The song, which contains an interpolation of 'Missing You' by Diana Ross was played at Biggie's funeral as guests left the service. Picture: Rex